It's day two of Self Care Week and the team from MMU's Department of Nursing have been busy giving free health checks and health advice again today as part of the Health Pledge campaign.
Two members of the Health Pledge team popped in to give their support today. Pictured below are Marilyn Gollom and Ingrid Brindle with staff and student nurses from MMU.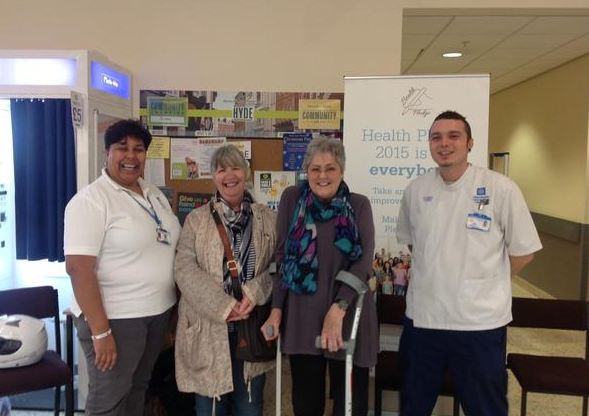 If you are in Hyde this week between 10:00 and 16:00 why not pop in to Morrisons to see the team and speak to them about improving your health?